For millions of riders, getting out on the trail in their UTVs is the best way to spend a day outdoors. Whether you are on the back of a four-wheeler or a trike, being able to race along the unbeaten path is a thrill that is tough to beat. Utility-terrain vehicles are built for fun, but they are still vehicles that need to be treated with safety and respect.
These vehicles may be a fun and exhilarating way to enjoy the outdoors, but they can also be dangerous. Every year there are over 300 fatalities involving a UTV. The risk of hurting yourself, a passenger, or property should not be ignored. Many UTV owners choose to protect themselves with the right insurance coverage.
UTVs are in a class of their own when it comes to insurance coverage. While most vehicles are used off-road, some states allow for regular road usage. Adding insurance to your UTV isn't as straightforward as looking for car insurance quotes. Every state has different insurance requirements, so it's essential to do your research before purchasing a policy. Let's take a look at a few important reasons that you should have UTV insurance.
Protect Yourself
Heading out on the trail can be an adventure, but there is no way to predict when you may have an accident. With the right insurance policy, you can protect yourself from the costs of injury or damage that may be caused by an accident. If you or a rider is injured in an accident in your UTV, you could be responsible for any liability claims or medical bills without the proper coverage. If you cause any damage to property due to riding your UTV, your insurance will cover the costs.
Legal Requirements
Every state has different laws regarding the use of UTVs. Although it's not mandatory to insure your UTV in every state, it's sometimes required that you have a liability policy when riding on public land. Talk to your insurance agent and your municipality about the legal insurance requirements for your UTV.
Damages and Repairs
Accidents and crashes aren't uncommon on the trail. When you have UTV insurance, you have peace of mind knowing that if your UTV is damaged, you will be able to replace it without much hassle.
Important UTV Insurance Facts
Cost
To get a quote for your UTV insurance, you will need to contact your broker. Rates are calculated using many factors, including the drivers' age, credit history, frequency of use, and vehicle age.
 Coverage
Your UTV coverage should include collision, which will pay for repairs to any damage. Liability covers the costs of injury or property damage. Comprehensive covers theft or damage from fire.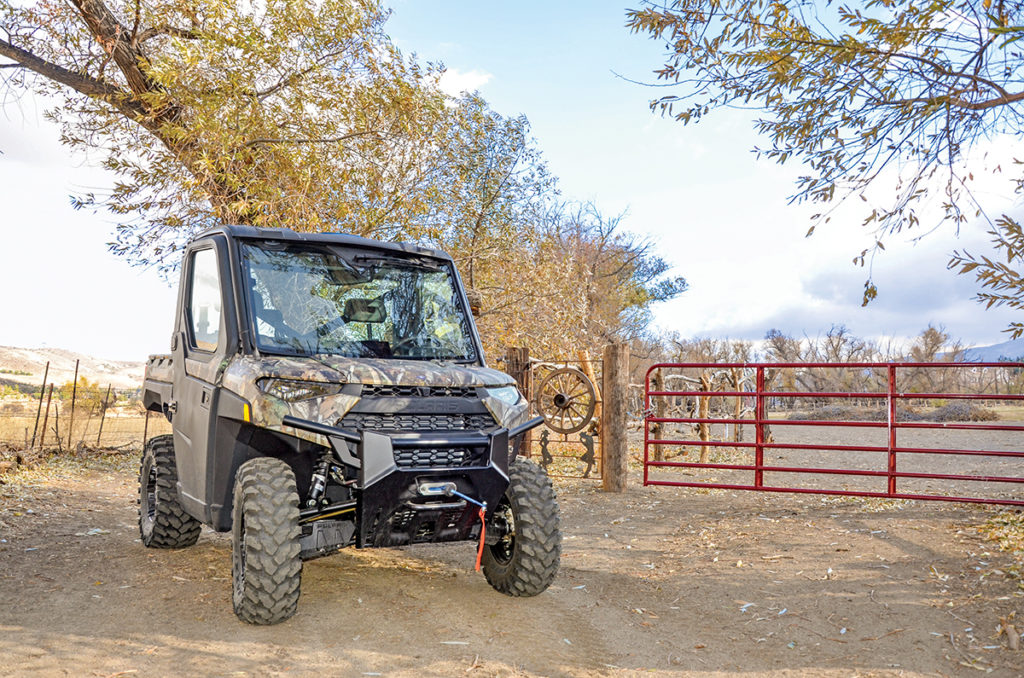 Home or Farm Policy Add-On
Talk to your insurance agent about the possibility of adding your UTV to your existing home or farm policy.
 Vehicle Age
If your UTV is a few years old, you can still get insurance coverage following an inspection and appraisal.
For those that love the adventure of the trail, there is nothing more exciting than getting out for a day in your UTV. To protect yourself, your passengers, and your vehicle, talk to your broker about adding a UTV insurance policy.