Can-Am and Polaris have the most innovative lines in the utility UTV segment. So, we took Can-Am's 2020 HD8 XT and the all-new Polaris 1000 Premium and put them in a "work first, play later" Defender vs Ranger match-up to see which is best. They are both going after that rancher, hunter or farmer looking for a versatile ride that's not only good for work but also great on the weekends. Price is a huge factor for the manufacturers and interested buyers as well. The lower-cost segment is the largest and most important.  
Take this years Readers Survey for a chance to win new tires and wheels for your ride. Find the survey here.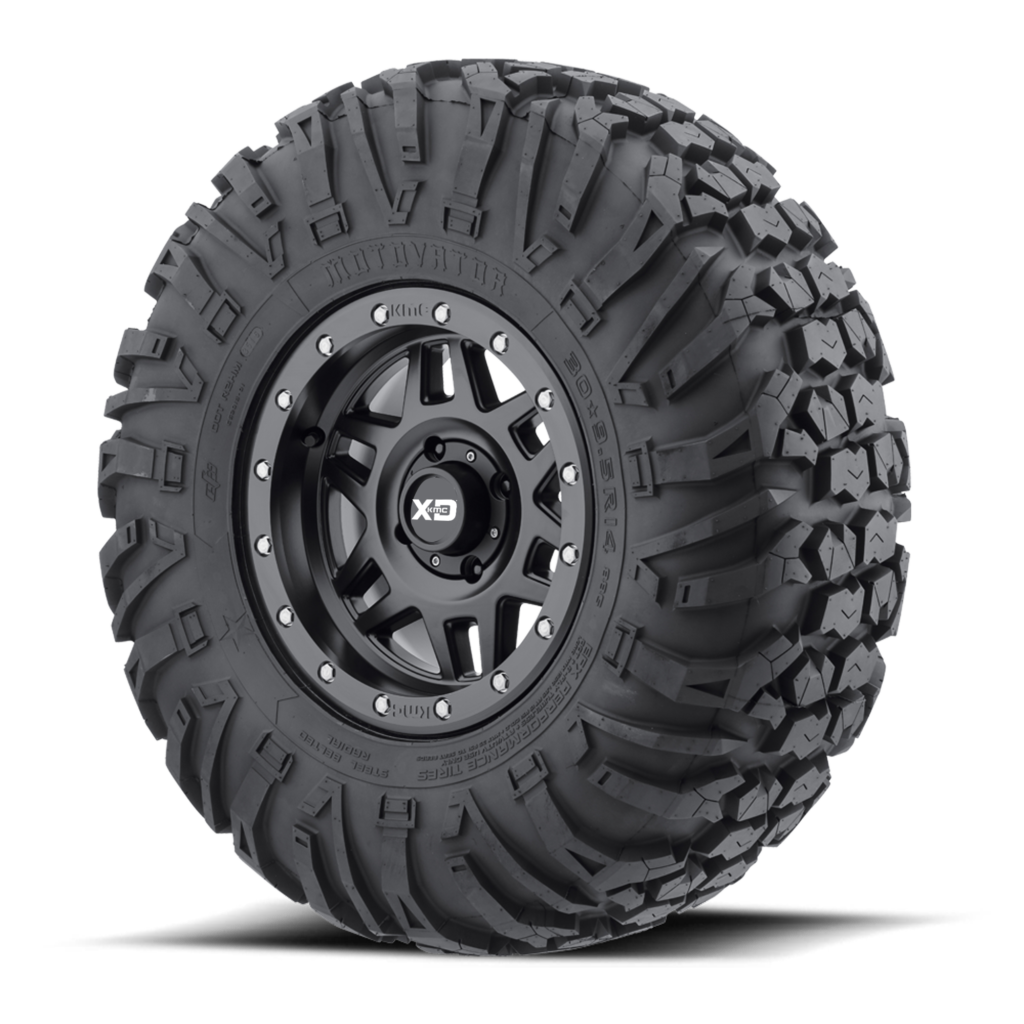 HOW DOES PRICE COMPARE?
Defender vs Ranger pricing is close. Polaris gave its new budget Ranger 1000 an affordable price tag starting at $12,999. We tested the $14,999 Premium model, which has EPS and a few cockpit upgrades. The Can-Am Defender XT we tested is slightly more at $15,899; however, you do get a roof, winch and Can-Am's feature-filled cockpit. The Defender 800 starts at $12,199.
POWER
Defender vs Ranger power is nearly dead even. Polaris built an all-new, SOHC, twin-cylinder engine to help bring down the price of its new Ranger. With 61 horsepower, it is no slouch and works great for typical chores and trail riding. Can-Am uses its proven 800cc V-twin in the Defender 800. It puts out 50 horsepower. Power-wise, it's a dead heat between the two machines. On the trails, they rip along at a good clip, both topping out around 55 mph, and they both get there in the same amount of time. For slow-going and work duties, the Defender has a smoother power output that is much better for tight places, tricky situations or starting and stopping often. Both machines top out at about 25 mph in low.
SUSPENSION
Defender vs Ranger suspension systems are very similar. They use A-arms on all four corners with spring preload-adjustable shocks. Wheel-travel numbers are 10 inches on the Polaris and the same under the Can-Am. In most situations, they feel the same in this department. Neither one worked better than the other, and they both did a good job in medium bumps, whether loaded down or running empty.
COCKPIT COMFORT
The first thing that stood out was that the seat foam is better in the Defender. The Ranger wasn't bad, but we did bottom out quicker riding in the Ranger. On the other hand, we liked the seat belts in the Ranger better. Their flexible upper mounts gave just a little to make it more comfortable when riding down bumpy trails or slamming on the brakes.
Again, in the Defender, we liked the fold-down center console/cup holder armrest tray. It was a nice separation from the other passenger when riding double or to use alone. Both machines have plenty of cup holders to go around: six on the Defender and four on the Ranger. We end up using cup holders for a lot more than just drinks. Aerosol cans like WD-40 fit well, and we've thrown a small Bluetooth speaker in one of them from time to time.
CARGO
Both machines have a great dash and a glove box that will hold tools, parts, etc; however, the Defender goes above and beyond with two removable compartments so you can quickly take certain items with you. One is the passenger-side glove box and the other is a large bread-box-sized container that sits under the passenger seat. Both have grab handles for easy removal, carrying and reinstallation. Furthermore, the Defender has two other closable compartments near the driver for smaller items you need to make sure don't jiggle out. The Defender easily wins this very important category for this segment.
Out back, the dump beds are a little more comparable. When full, the Can-Am's bed lifts slightly more easily and the tailgate is slightly stronger, which is important for the guys who have to climb in and out of the bed. They both have 1000-pound ratings and can be driven when the beds are fully lifted without the tailgate rubbing the tires. Each company has its own line of accessories that snap or lock into place, so customizing is possible.
CONCLUSIONS
The great thing about machines like these is that you can use them all week long on the job site or around the farm and still enjoy them on a weekend trail ride. Hunters like how quiet they are and how much cargo they hold. You can take them trail riding up to that secret fishing hole or scout for next season. Both will get the job done any day and entertain you all weekend; however, in this contest, it wasn't hard to see the Can-Am Defender HD8 will do it better.
See how to win free Obor tires here! WIN FREE OBOR TIRES | UTV Action Magazine
See UTV Action's complete guide to 2020 recreation utility UTVs here: https://utvactionmag.com/2020-recreation-utvs/
See the whole Polaris Ranger lineup here: https://ranger.polaris.com/en-us/
See the whole Can-Am Defender lineup here: https://can-am.brp.com/off-road/us/en/models/side-by-side-vehicles/defender.html