— New updates to Yamaha's fastest UTV —
Yamaha made major changes to the 2019 YXZ1000R over previous models. For the new YXZ1000R, Yamaha is still offering the standard stick-shift YXZ1000R in a base model or Special Edition. There is also the five-speed paddle-shift-version SS in a standard or Special Edition. The new changes are found on all models. Prices will be announced in September, but we have been told not to expect a major price increase.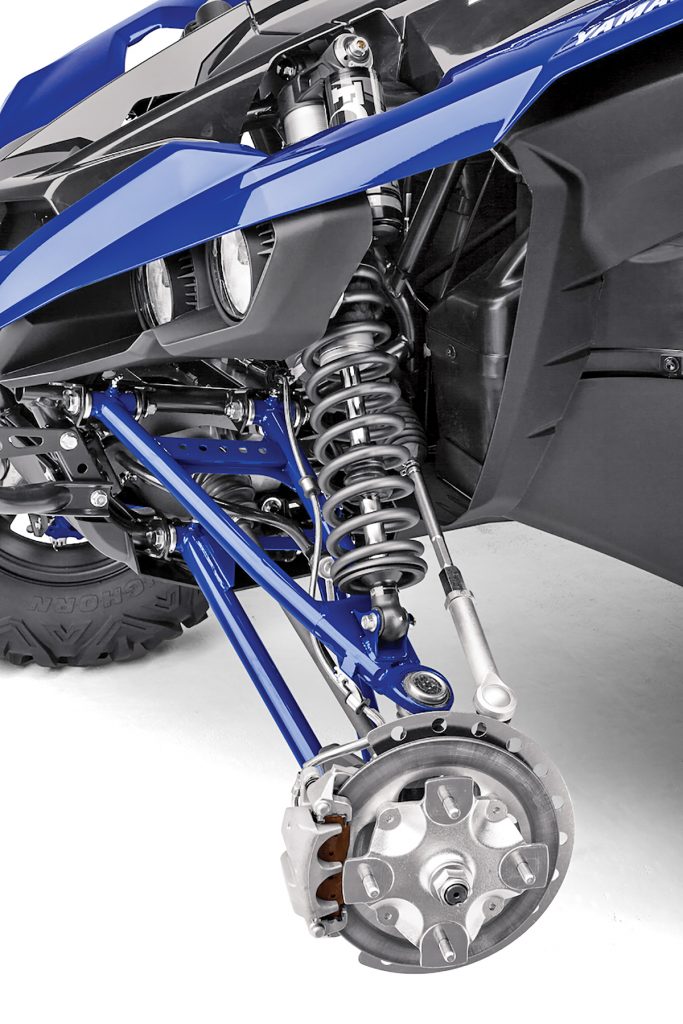 On the surface, you can see a new ROPS roof support with a more aggressive look. The standard roof is gone, except for on the Special Edition SS model. The frame has been beefed up in critical stress areas, most likely near the shock and A-arm mounts. Yamaha added new wheels and hubs with a 4/156 bolt pattern, and 29-inch, eight-ply Maxxis Big Horn tires are mounted on those new wheels. Also up front, the electronic power steering has been re-tuned for the new suspension setting and larger tires. This should help reduce the feedback that one of our more critical test drivers felt at high speeds.
At the rear of the machine, you can see that the radiator has been relocated. It's now situated at the front of the cargo box and behind the seats. It has dual fans and should keep the engine running a bit cooler. Another change that will affect engine performance is the lower transmission gear ratio. Factoring in the larger 29-inch tires (2016–2018 was 27 inches), the new final gear ratio will be 16.7 percent lower in first gear and 7 percent lower in second through fifth than previous models. Finally, within the engine, Yamaha installed GYTR connecting rods that are stronger and will handle future horsepower upgrades better.
Yamaha is listening to what owners are saying and is coming out with positive changes to an already great platform. We can't wait to drive this one and see how well the upgrades work.
2019 YXZ1000 PRICES BELOW…
https://utvactionmag.com/yamaha-sets-prices-on-redesigned-2019-yxz1000r/
MORE YAMAHA INFO BELOW
https://utvactionmag.com/fast-facts-you-need-to-know-2019-yxz1000r-ss-se/
https://utvactionmag.com/2019-yxz1000r-gets-price-reduction/
https://utvactionmag.com/what-new-yxz-parts-can-retrofit-older-models/
https://utvactionmag.com/new-yamaha-adventure-pro-powered-by-magellan/
https://utvactionmag.com/2019-yamaha-new-models-and-features-overview-video/
.
.
.
.