HMF Titan Exhaust
Starting @ $399.95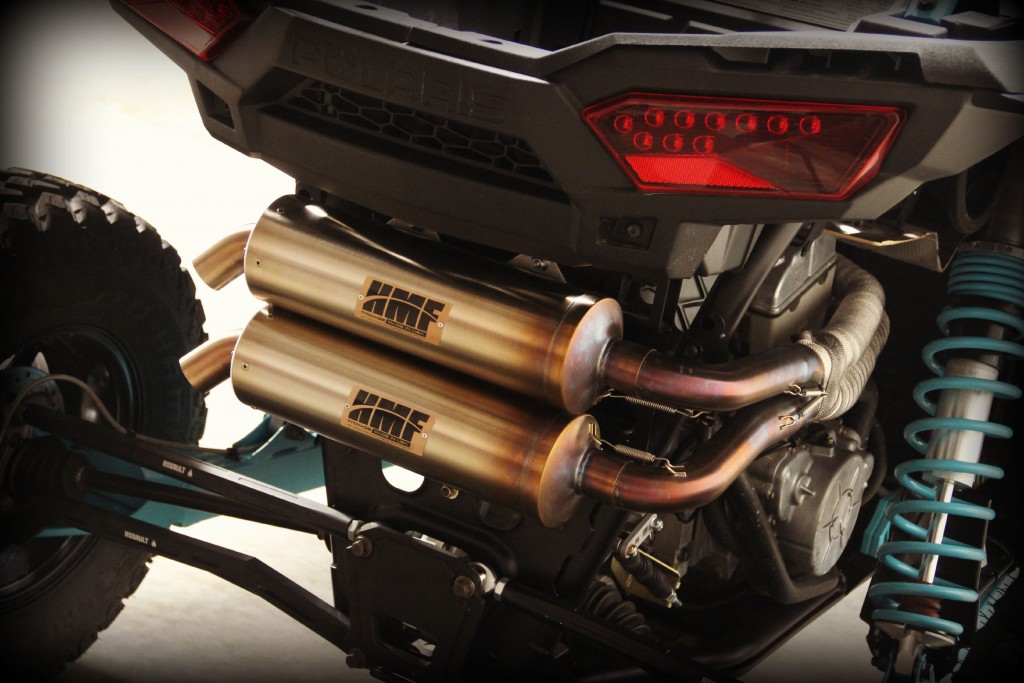 This is the UTV exhaust system most of us have been looking for. The HMF Titan features increased performance with a deep sound that's quieter than stock. It's capable of withstanding extreme exhaust temperatures, and the 5" stainless steel body can take a serious pounding. But if it doesn't, HMF backs their exhausts with a 2 year warranty for peace of mind.
Finally, increased performance and durability that adds an enjoyably aggressive sound. Try to find a better exhaust system. We dare you.
HMF ECU Reflash
Starting @ $499.95
Today's UTVs are a different breed with "Throttle-by-Wire" now commonplace, along with major manufacturers offering OEM turbochargers. Many of these newer models are capable of so much more than what the manufacturer puts in the showroom. Things like shaft savers and torque limiters can take the fun out of driving these newer rigs. The HMF ECU Reflash service takes full advantage of what your machine has to offer.
The HMF ECU Reflash will change the following parameters where applicable:
Fueling Adjusted for aftermarket exhaust system. Optimized spark timing for 93 Octane pump fuel. Shaft saver function modification.
Torque limiters modification.
Speed Limiters Extended: High and Low Gears. Rev Limiters Extended: High and Low Gears. Optimized Cooling Fan On Temperature. Increased boost levels for turbocharged vehicles. Linear throttle control for throttle by wire models.
2016 RZR XP Turbo Tune:
Minimum 93 Octane fuel required Boost: 14-15 PSI
Fans: ON at 185 Degrees
Rev Limit: 9000 RPMS
Speed Limit H: 95 MPH
Speed Limit L: 50 MPH
Linear throttle control
Torque limiting function reduced