— No, it's not official at this point. However, the rumor from reliable sources say Yamaha definitely has a turbo in the works that they have been testing. None of these sources are Yamaha employees, though. When we ask them about it, they simply reply, "No comment." Our contacts at Yamaha are all good guys who we don't want to get in trouble, so we don't press them on the matter.
It's no secret that various UTV performance shops have been selling turbo kits for the YXZ1000R for a while now. And, the inside scoop is that Yamaha has acquired these kits for evaluation and testing, while  developing one of their own. The latest word we got is that Yamaha will be announcing their Turbo version YXZ1000R within a few weeks.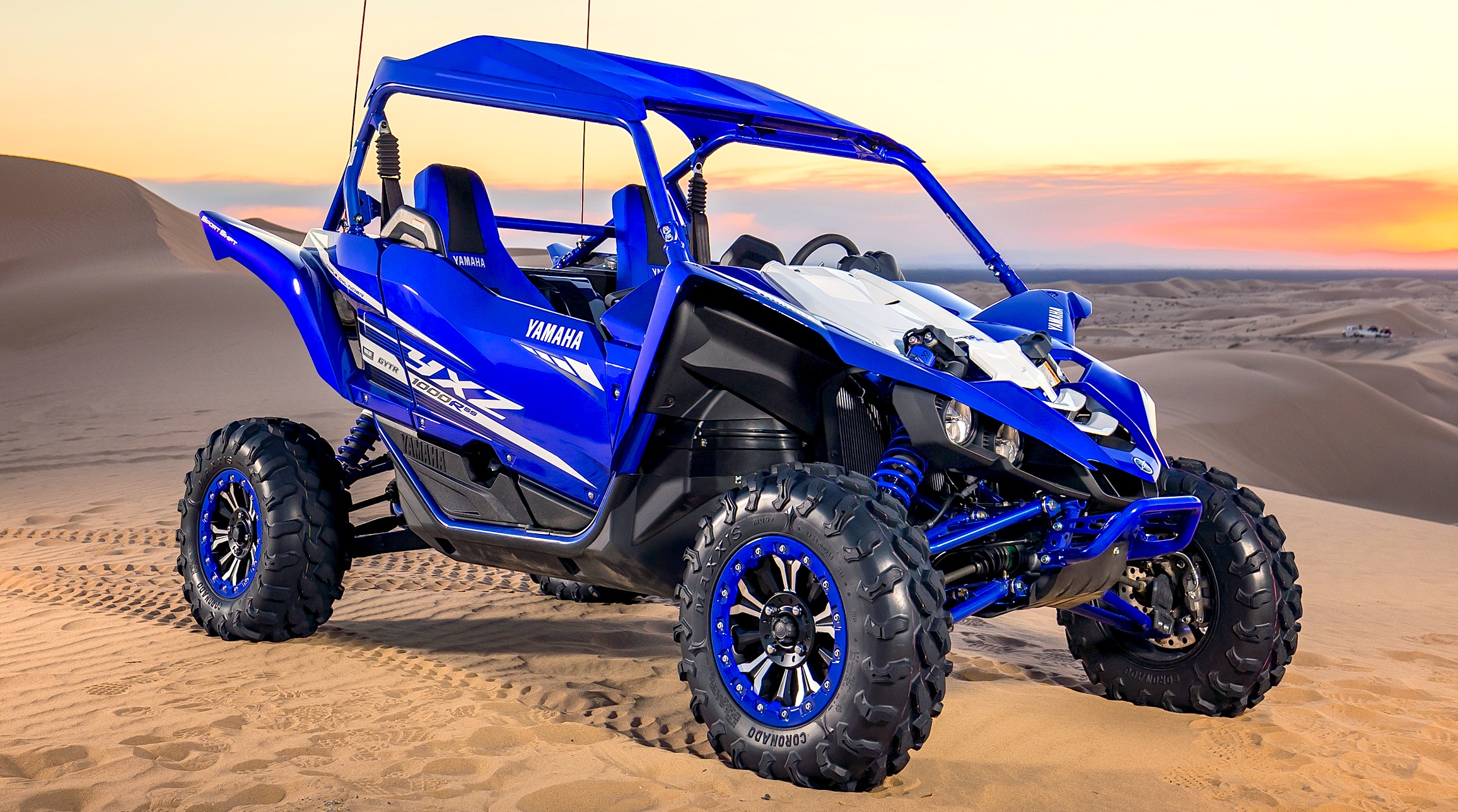 What is not clear however, is how it will be available. Those in the know seem to think it will be available only as a kit from Yamaha's accessory division. In other words, you buy a YXZ1000R and then buy the turbo kit to add to the engine. Then, you also have to wonder if the kit will require the purchase and installation of interior engine parts such as stronger connecting rods. That is the question at this point.
Keep in mind that performance shops were making turbo kits for this motor before the YXZ1000R came out. It existed in Yamaha snowmobiles first and those guys are definitely into horsepower mods. In both the snowmobile and YXZ the turbo kits have been making from 155 horsepower to over 200 horsepower. It mainly comes down to how much boost they have dialed in.
Perhaps Yamaha's turbo kit will be limited to a level of boost that the stock YXZ1000R engine can safely handle. That is what some of our inside sources are predicting, but we won't know for sure until Yamaha makes the official announcement. Also, you can't rule out the possibility that Yamaha will offer a Super YXZ1000R version that comes stock with a Turbo already installed from the factory. That is what many of the UTV enthusiasts we know are hoping for.
So, in one way or another, it looks like Yamaha is ready to challenge Polaris and Can-Am in the turbo wars. It should be interesting. Keep checking back with us here at the UTV Action website, because as soon as we know, we'll let you know. The official news could come sooner than expected.