POLARIS GENERAL XP 1000 VS. YAMAHA WOLVERINE RMAX2 1000
Sport utility vehicles are all you see on the road today. People like their roominess and practicality. Well, in the UTV world, folks feel the same way, and the Crossover Side By Side is gaining steam. Actually, the segment parameters are the same as the original UTV. We believe that a sport utility machine must be fast and well-suspended enough to take on a recreational ride, but also have a dumping cargo bed that can be used for hauling lots of cargo or to get some chores done around the property. Like in 2005 when the segment started, Polaris and Yamaha offer the two best choices on the market. Yamaha's RMAX 1000 is its top-of-the-line Wolverine. There are a few versions of the RMAX with 1000cc engines, and there are a few versions of the 850cc standard Wolverine, both in two- and four-seat configurations.
Polaris Generals only come with a 1000cc powerplant option; however, you can get it in the standard travel version or the XP long-travel version. Generals are available as a four-seater or a two-seater, like the one we tested.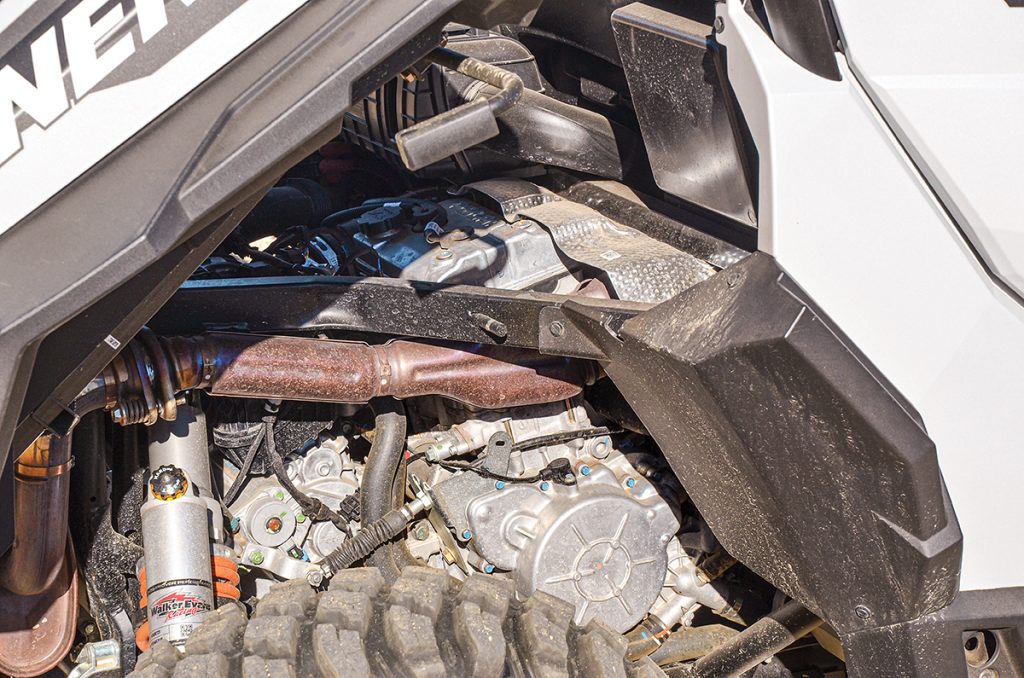 HOW DOES THE PRICE COMPARE?
These machines are about the same price as a Honda Civic or Chevy Malibu; however, we can guarantee that either of these machines will take you places those street cars can't go. For 2022, the General XP Deluxe with Ride Command lists for $27,399. The LE RMAX2 has a retail price of $24,399. A $3000 difference is just enough to buy a nice trailer to keep your rig in.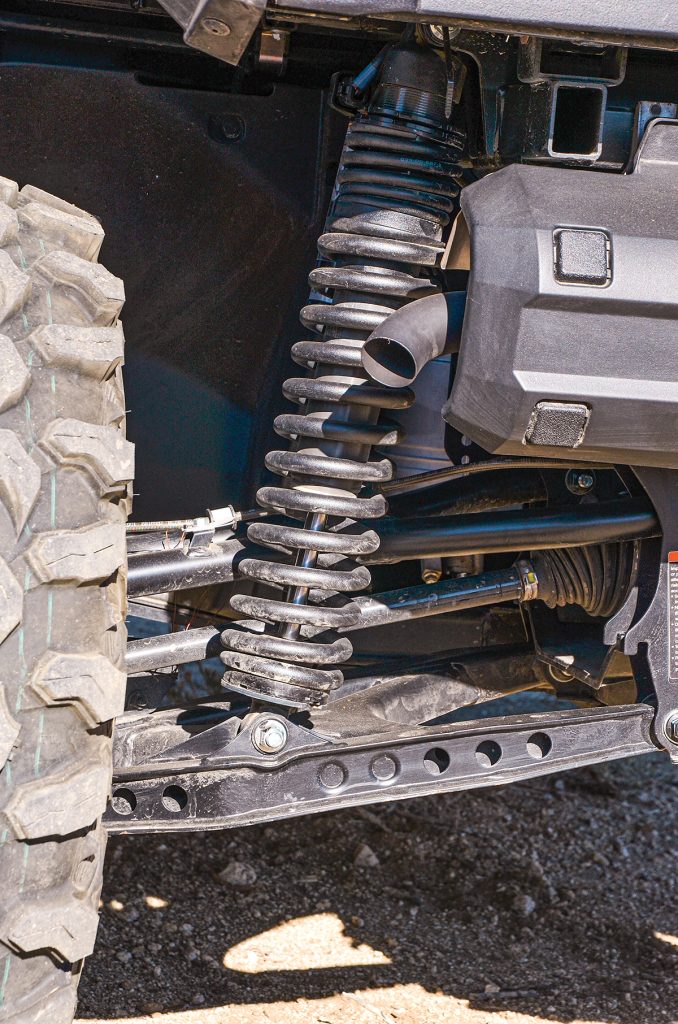 HOW BIG ARE THEY?
They are 64-inch-wide machines, so if you have a regulation of 60 inches on your trail systems, these won't fit. The RMAX is 2 inches wider, 2 inches taller and nearly 3 inches longer than the General. If you need exact measurements because the machine needs to fit down a tight trail, be stored in a small shed or towed in a small trailer, here they are:
Yamaha RMAX length/width/height: 119.3"/66.1"/77.8"
Polaris General XP length/width/height: 118.2"/64"/75"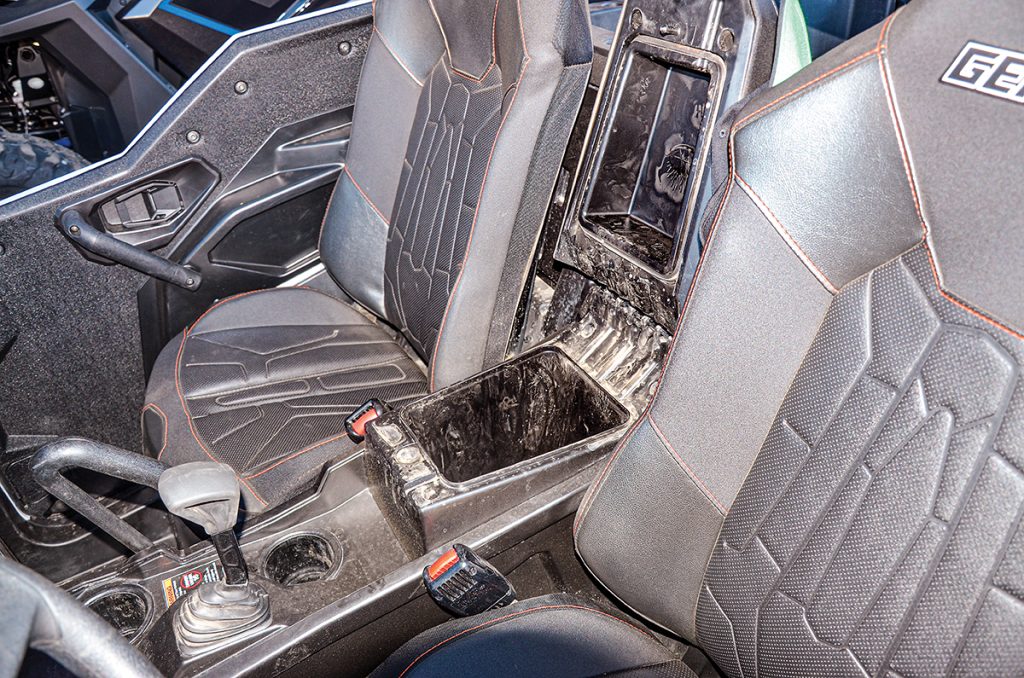 ARE THEY FAST?
Yes, both machines are exciting to drive. They are powered by similar 1000cc, two-cylinder engines pumping out slightly over 100 horsepower. That power is mated to a CVT transmission with high and low gears. Polaris uses its basic CVT system, while Yamaha uses what they call Ultramatic. This style has a centrifugal clutch behind the CVT, so constant tension can remain on the belt, reducing heat buildup and wear. Yamaha is so confident in this system, they give all Wolverines a 10-year belt-life warranty. Top speed of the RMAX is 69 mph, and the General can reach a 71 mph top speed.
On the LE- and XT-R-model RMAXs, Yamaha supplies a power dial called D-Mode. This feature allows you to manipulate throttle response, depending on your driving habits and the terrain you're in. There are three modes: Crawl, Trail and Sport. We like Trail best, but the other settings do come in handy, and we utilize them just about every time we drive the RMAX. Polaris has this same technology on some Sportsman ATV and Ranger utility models, but they don't have the option for the General line.
WHAT ABOUT TRACTION?
The General has four-wheel drive and an auto-locking front differential like on the Rangers and RZRs. It's a simple system and works fine for most people. Out back, the rear end can be unlocked to access Turf mode, allowing you to drive on sensitive areas or to turn on concrete without leaving big tread marks.
As for tread, the General uses the same-sized, eight-ply, 30×10-15 Pro Armor tires on all four corners, while Yamaha uses eight-ply, 30×10-14 Maxxis Carnivores all the way around.
Yamaha doesn't offer Turf mode, but there is a switchable positive-locking front differential. This way, if you are tackling a deep mud hole, steep hill or rocky section, you know for sure you are going to get all of the traction available. This system also supplies superb engine braking to all four tires, whereas the Polaris system only has engine braking in the rear. Sometimes, the General's engine braking locks up the rear end unexpectedly. In technical terrain, especially down hills, the lack of control is not confidence-inspiring.
HOW'S THE CABIN COMFORT?
When Polaris first came up with the General, it had better seats than a RZR, and it still does. The seats are comfortable for riders of all sizes as long as you are not too tall. If you are 6 feet tall, your knees are practically against the dash. Over in the RMAX, you have at least 4 more inches of legroom. Plus, Yamaha gives you soft pads on the center console and on both doors where you can rest your knees. In fact, the cockpit on the RMAX is about the best out of any UTV. The only place it lags behind the General is the size of the center console; it's very shallow. The Yamaha has a good-sized glove box and multiple shelves and pockets on the dash to store smaller items. The General has these small shelves, but the plastic liner always slides off and lands on the floor somewhere.
We do like Polaris' Ride Command navigation system better than the Magellan setup Yamaha calls Adventure Pro. Ride Command is more user-friendly. You can see the screen better and, best of all, it has the group-ride feature so you can track your buddies. Yamaha's system actually has a lot more features, like a lap counter and tons of vehicle-management windows. Plus, you can remove the system and use it in the house or in another vehicle.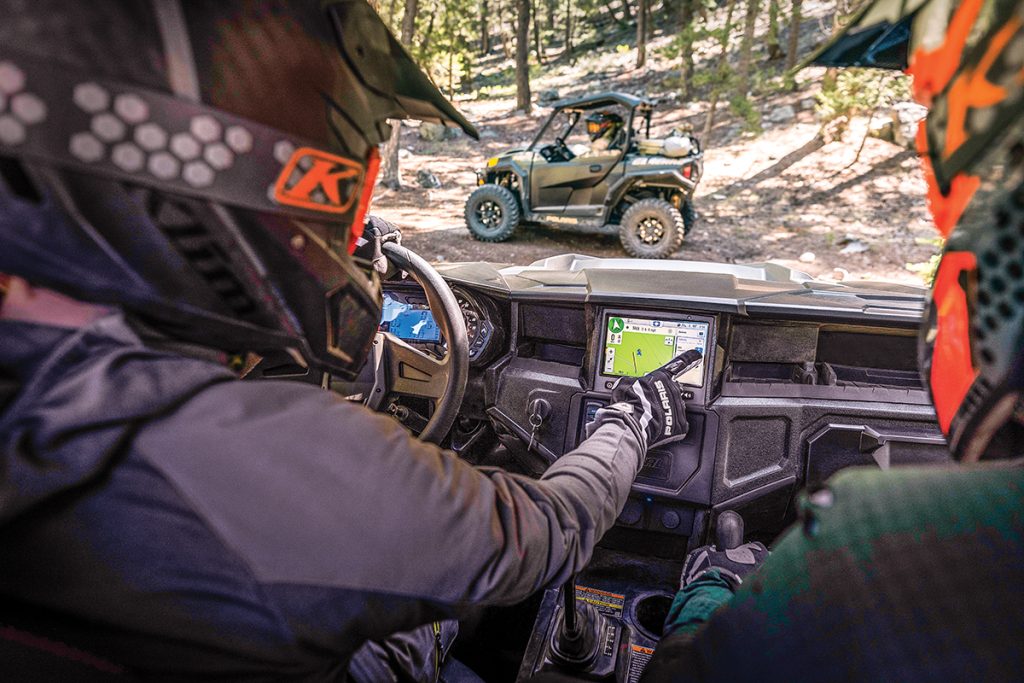 HOW'S THE HANDLING?
Pretty close. The RMAX has slightly more travel, wheelbase and ease of suspension adjustability; however, the General has piggyback reservoirs. So, the suspension action is too close to call. They will both pound the bumps and chop on a rough trail well. The General will tackle the whoops a little better, and the RMAX is more comfortable in every other situation; however, the rattling and squeaking coming from under the General is much louder than the RMAX. In fact, the fit and finish of the entire RMAX is much better. The General does have a tighter turning radius, though.
CONCLUSION
As stand-alone machines, both of these options are great. The General has been around for nearly a decade, and the XP 1000 Deluxe Ride Command model is our favorite. If the Yamaha RMAX didn't exist, we'd be happy going on any adventure in the General; however, we are more comfortable driving the RMAX on the trails a machine like this is meant for. And, with a $3000 price difference, we can afford to ride more of those trails all year long.